Kids Martial Arts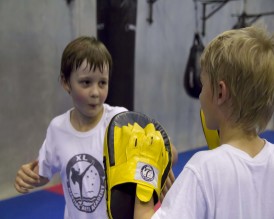 Get your Child involved in XL Martial Arts' Kids Martial Arts classes. This special class will not only build an excellent foundation of martial arts skills for each student, but also teach important life skills that will serve them for the rest of their life.
Read More
Muay Thai Kickboxing
XL Martial Arts' Muay Thai Kickboxing class, for ages 14 and up, focuses on detailed striking techniques, combinations, clinches, counters, and defenses all while getting you in great shape, improving your confidence, and increasing your coordination and strength.
Read More
Youth Martial Arts
Our professional and qualified instructors will increase each student's discipline, fitness and confidence while they learn to use their hands, feet, elbows, and knees as part of an eight point strategy in competition or self-defense situations.
Read More
Beginner Classes Enrolling Now! Kid's Martial Arts in Mandurah Teaches Discipline & Self Confidence!
Experience the Best Martial Arts School In Mandurah!
See results in no time! We are conveniently located near Halls Head, Barragup, Meadow Springs, Dudley Park, Greenfields, or Mandurah, Australia. If you want to get in shape and learn real Kids Martial Arts, Muay Thai Kickboxing and Youth Martial Arts then Xl Martial Arts Academy is the perfect place for you!
Latest News